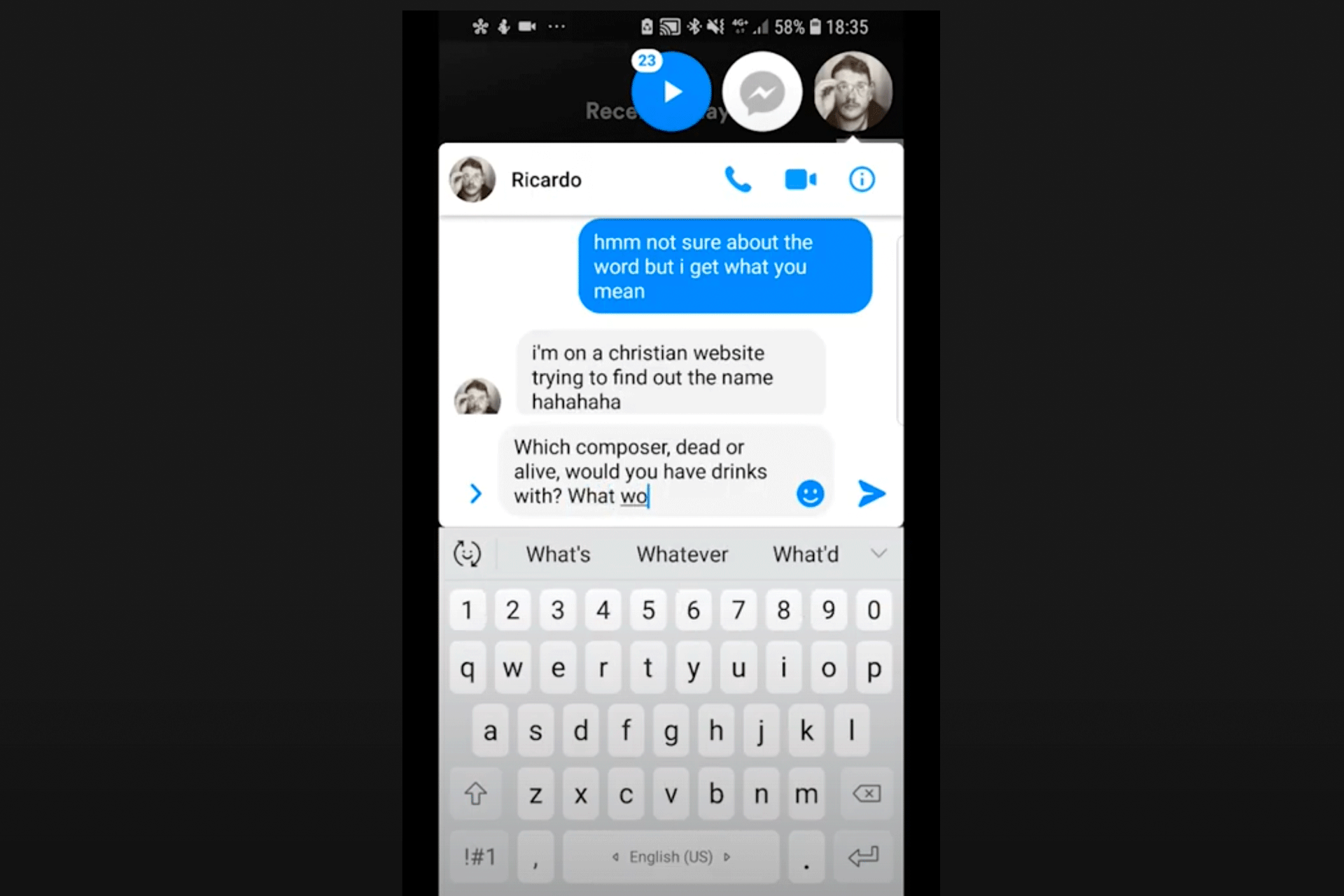 These interviews are made as a part of the comm.unique project for ECLAT Festival 2019. The interviews, which are going to be posted on ECLAT Festival's Facebook profile, are recorded as real-time Facebook/Instagram/Whatsapp/Skype chats with composers who have a performance of their piece on this year's edition of ECLAT Festival. All composers are being asked the same set of very personal questions – questions that are trying to get a deeper grasp who they are as people, with all of their quirks and curiosities. The questions derive from multiple sources: Proust Questionnaire, The 36 Questions That Lead To Love as well as Sara's own questions.
All interviews can be found on Musik der Jahrhunderte's YouTube channel. https://www.youtube.com/channel/UCdR0pBIR_nulqWyI4nyxiYQ
Composers: Ricardo Eizirik, Mirela Ivičević, Bnaya Halperin – Kaddari, Philipp Krebs, Eiko Tsukamoto, Hannes Seidl, Mikel Urquiza, Ole Hübner, Alessandro Bosetti, Lars Peter Hagen, Huihui Cheng, Augustin Braud.